These are the characters on my Band Hero Game:
This is my sister Sam's character. ((Obviously)). She plays Guitar, drums, and sometimes sings with the Mic. I like her character a little, not as awesome as mine.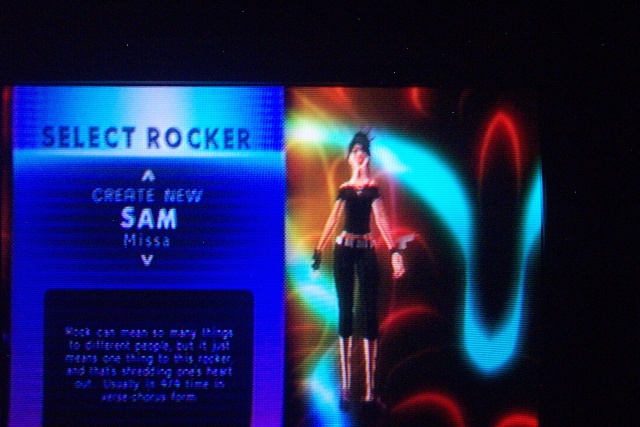 It's Kratos! Yeah, when I saw the hair, I had to do it. It looks a little brighter in the picture though....he's purely the main guy singer. Although I make him play lead guiarest sometimes.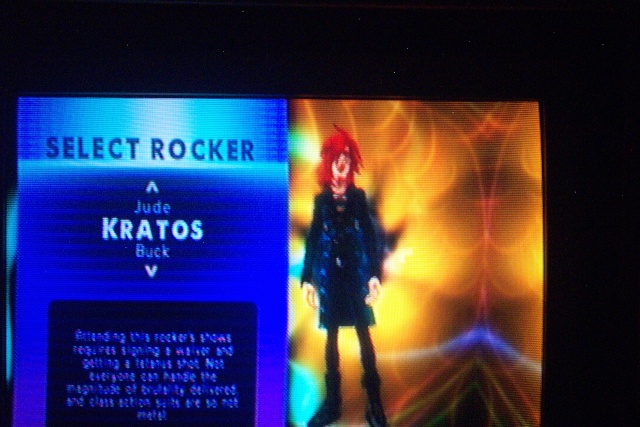 It's Amano's character! She's always my drummer, when she's over and when she's not! c;
My cousin Cassie. I kinda like the character. We usually don't use her....it we do it's on Bass.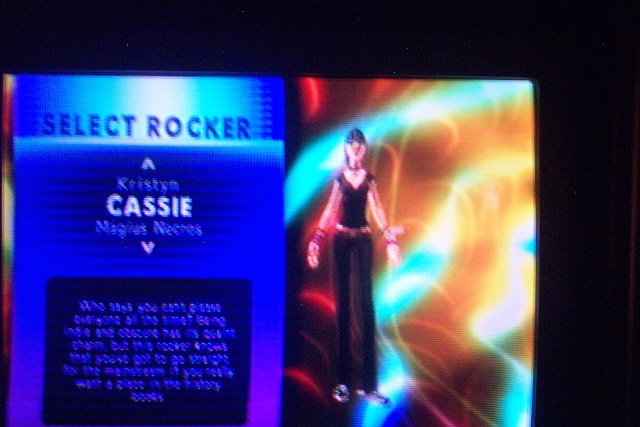 My brother's character, he's supposed to look somewhat like Ganondorf....or at least that's what I think. I haven't set him to play in a loooonnnngggg time.
My Sister's friend Kelly. I like, never ever use her. But my sister does, so I figured I might as well post her up.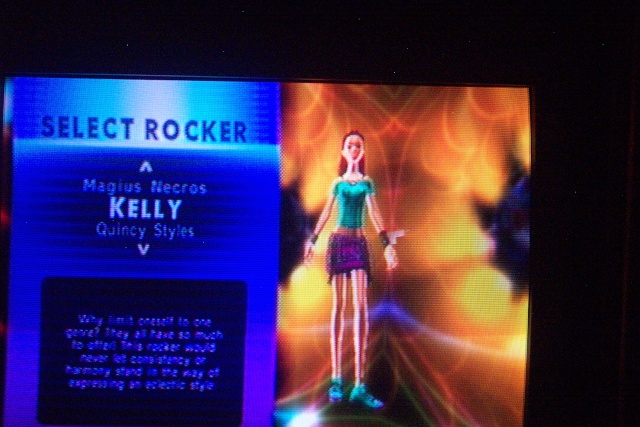 Last but not least.....ME! I love clashing red and green together, so I did so. I'm the only character with anime eyes, besides Kristyn. She does too I believe. ((Eyes are hard to see))
Mel, I need your camera to record a music video of Kratos singing, lol!
Almighty Mod







Number of posts

: 4928


Age

: 23


Quote

: Dead inside, My heart and soul flatlines! Put your mouth on mine...and bring me back to life!


Registration date :

2009-10-12





Similar topics
---
Permissions in this forum:
You
cannot
reply to topics in this forum